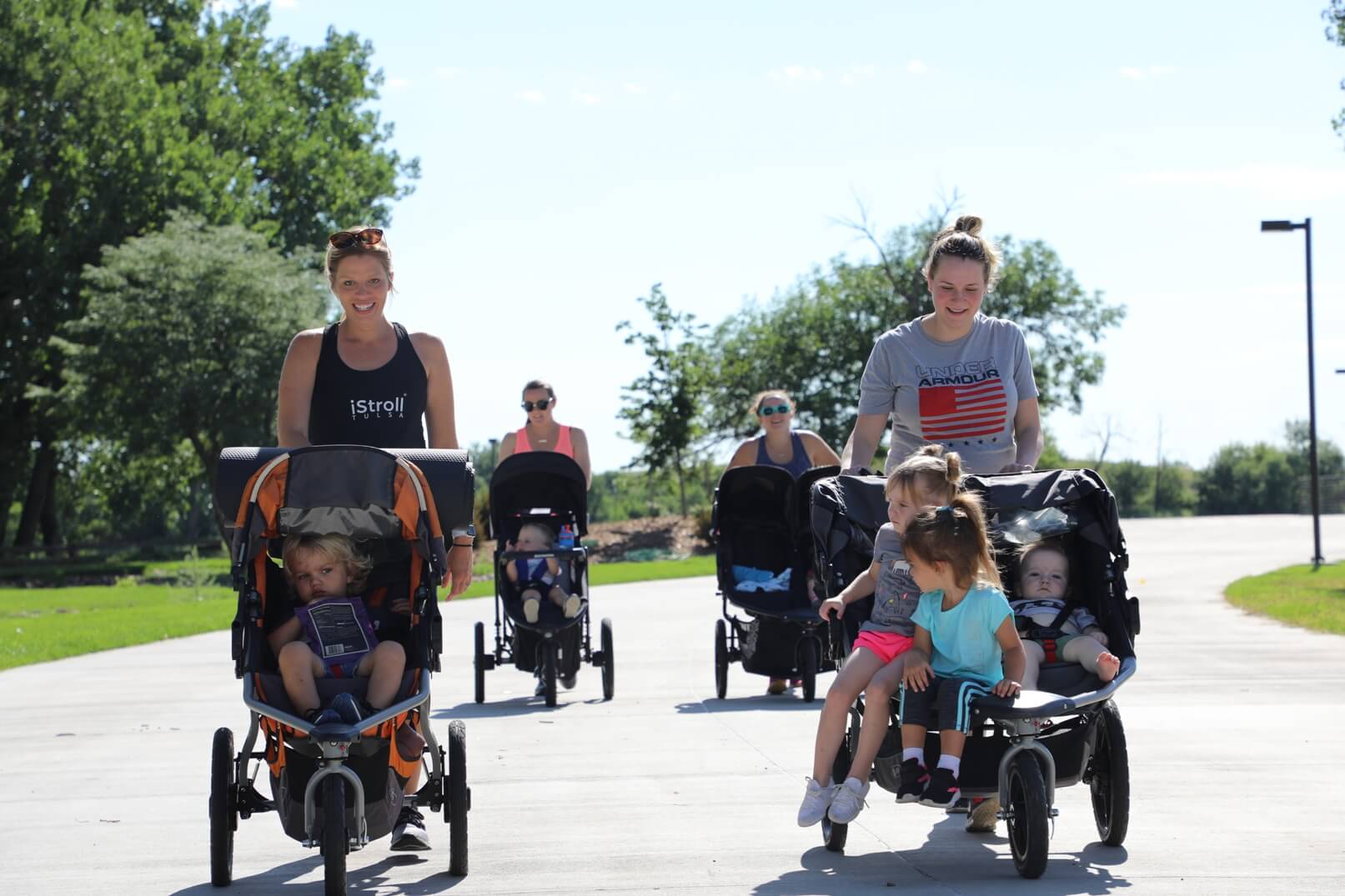 i​Stroll is more than a workout class; it is place to meet and make life long friends all the while developing a strong support group. At iStroll we understand that being parents with young children makes making friends and being social difficult. iStroll will do monthly get together, some events involving the kids and some that babysitters will need hiring.
Following every class there is an optional 30 minute iStroll parent/child play date. The play date is a rewarding experience for the children after sitting in the stroller for 60 minutes and gives parents the opportunity to socialize after class.
Please check your local iStroll's Facebook page for a detailed calendar of events.