an 8-week virtual core and pelvic floor fitness program for moms who are ready to say YES to themselves and heal diastasis recti and establish a stronger, more functional core and pelvic floor
lingering abdominal separation (diastasis recti)
leaking during exercise
pelvic pain (including pain during sex)
pelvic organ prolapse
low back pain
Get back to exercise Postpartum
Begin slow and safely
Find your strength again
Gain the knowledge to help your regular workouts and your daily life feel STRONGER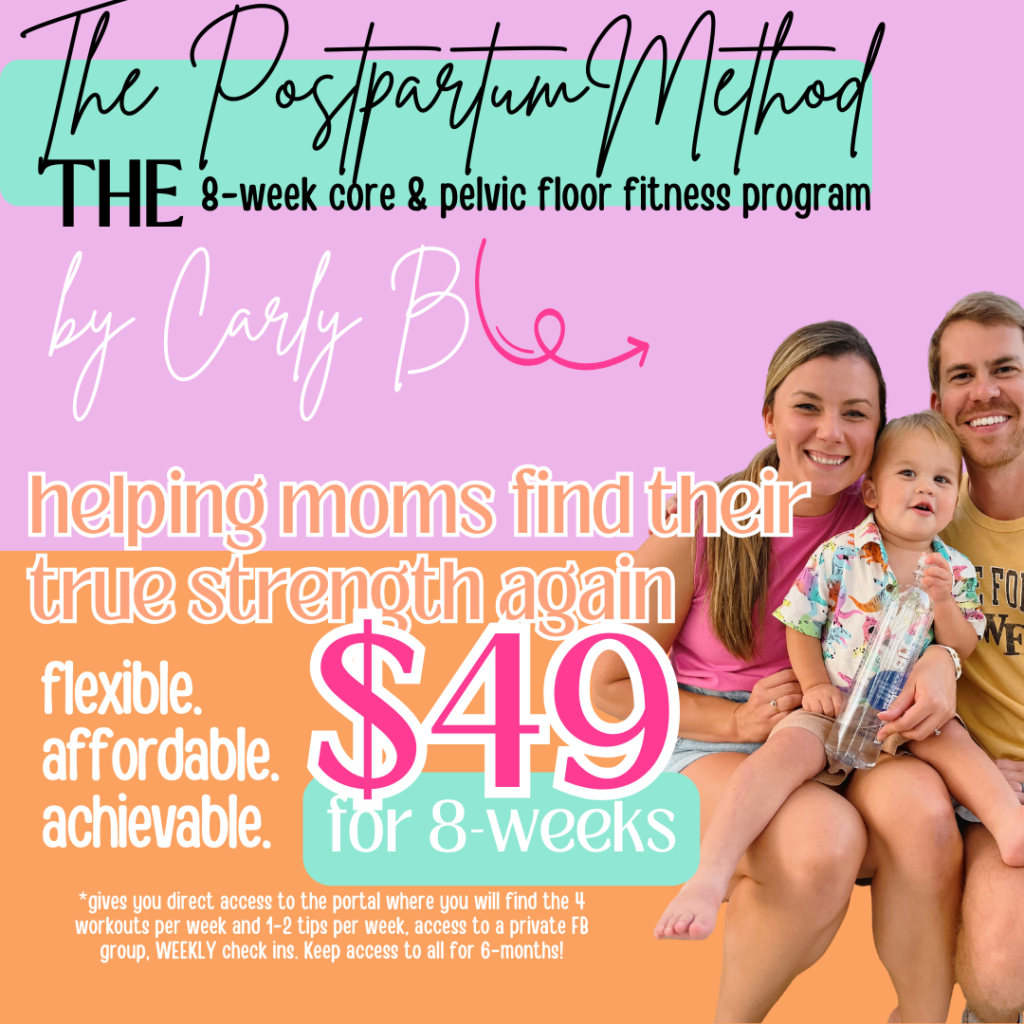 How to tie this into your iStroll workouts
You'll be happy to hear that you can continue your iStroll workouts while also doing this program! This program is supplemental to any current fitness routine, but can also be your sole source of exercise as you navigate your way through the early weeks of postpartum.
With videos and workouts that are short (5-10 min) you can work on your foundations (the core and pelvic floor) while also enjoying your normal workout routine.
psst: most women have found that their regular workouts improve thanks to the work done in this program!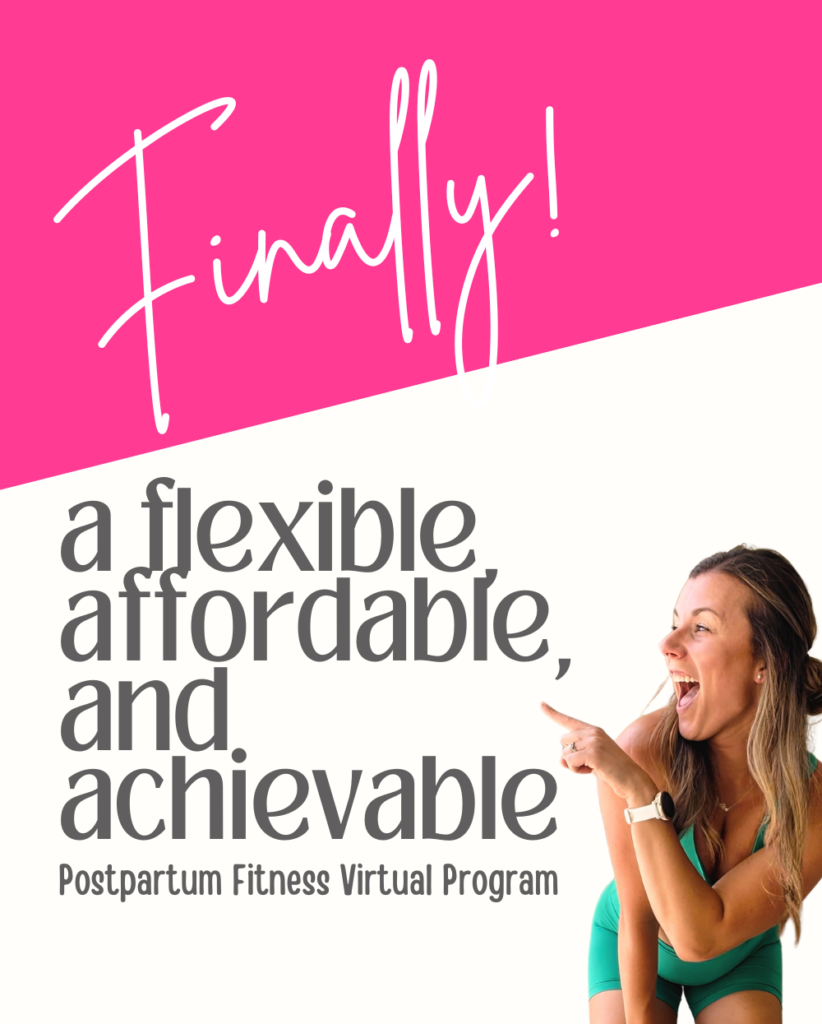 Why The Postpartum Method?
Postnatal care can be a confusing time. We go to our 6-week check up and are told "you're good! resume life as normal" to which we sit there thinking…."but what does that look like? What is normal?"
I've created a program that helps break down the big barrier called confusion that prevents women from returning safely to exercise postpartum. By focusing on the foundations: the core and pelvic floor, you will feel prepared to dive back into your regular iStroll workouts in no time!
This is more than a downloadable program,
It's a connection. A community.
The Postpartum Method runs in sessions, each session enrolls every 4-5 weeks welcoming a new group of postpartum women into a community to walk through the 8-weeks together. 
By clicking the link below you will be directed to an informational page, where you can enroll for the current session, or join the waitlist for the next one. (Trust me! it's worth the wait!_
When you enroll for the program, you will gain immediate access to the membership portal where you can start looking through all of the 4X weekly workouts, tips, and more!
Questions?
Email: lifeofcarlyb@gmail.com
PRENATAL FITNESS: 4-WEEKS
Feel more confident and educated in your Prenatal Fitness Journey with this 4-week online course!
The pregnancy journey can be a whirlwind of questions, trust me, I've been there! Even as a fitness professional of 9 years when I got pregnant, I had loads of questions, and a lot of people had opinions.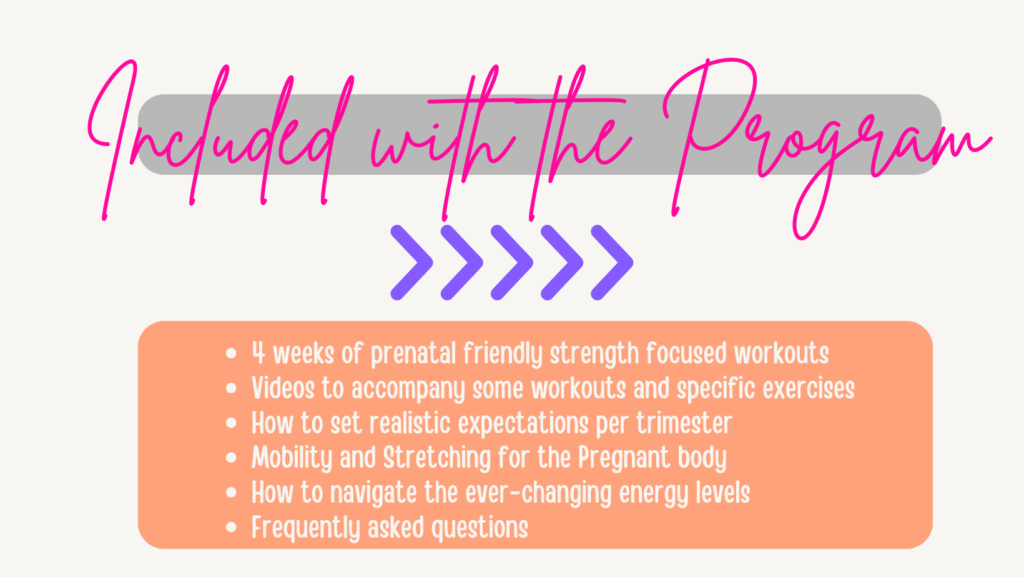 4 weeks of prenatal friendly strength focused workouts
Videos to accompany some workouts and specific exercises
How to set realistic expectations per trimester
Mobility and Stretching for the Pregnant body
How to navigate the ever-changing energy levels
Frequently asked questions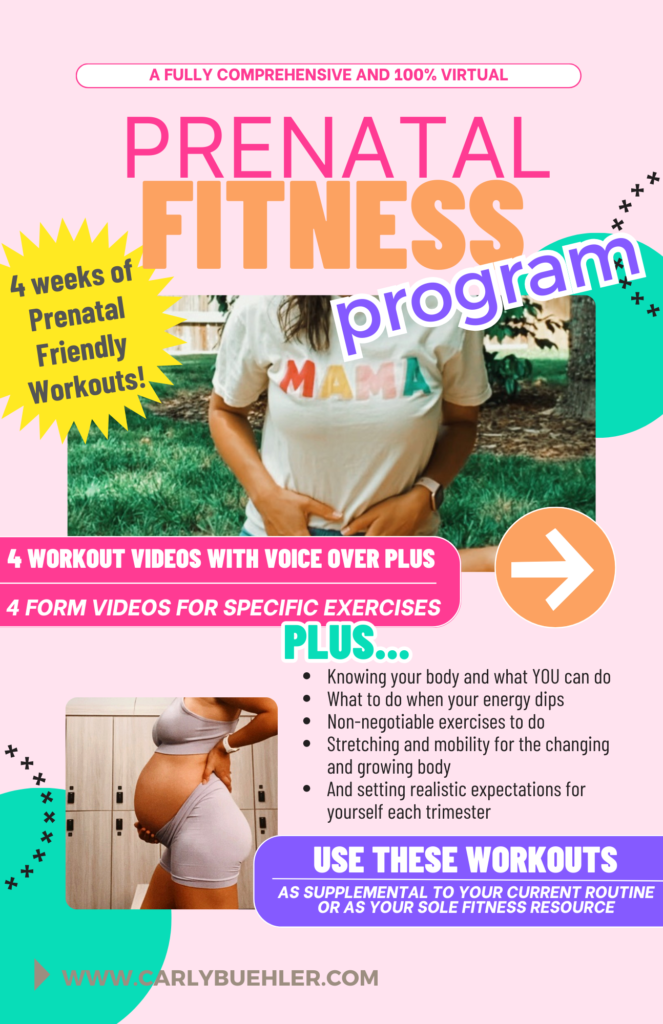 So, what do you need mama?