Unlimited classes for the whole family
Dual Monthly: Key West -7 Mile
Unlimited classes to both iStroll, Key West & iStroll, 7 Mile
Bernstein Park: 6751 5th St, Stock Island, FL
Bernstein Park: 6751 5th St, Stock Island, FL
Bernstein Park: 6751 5th St, Stock Island, FL
Bernstein Park, By the Basketball Court 6751 5th St, Stock Island, FL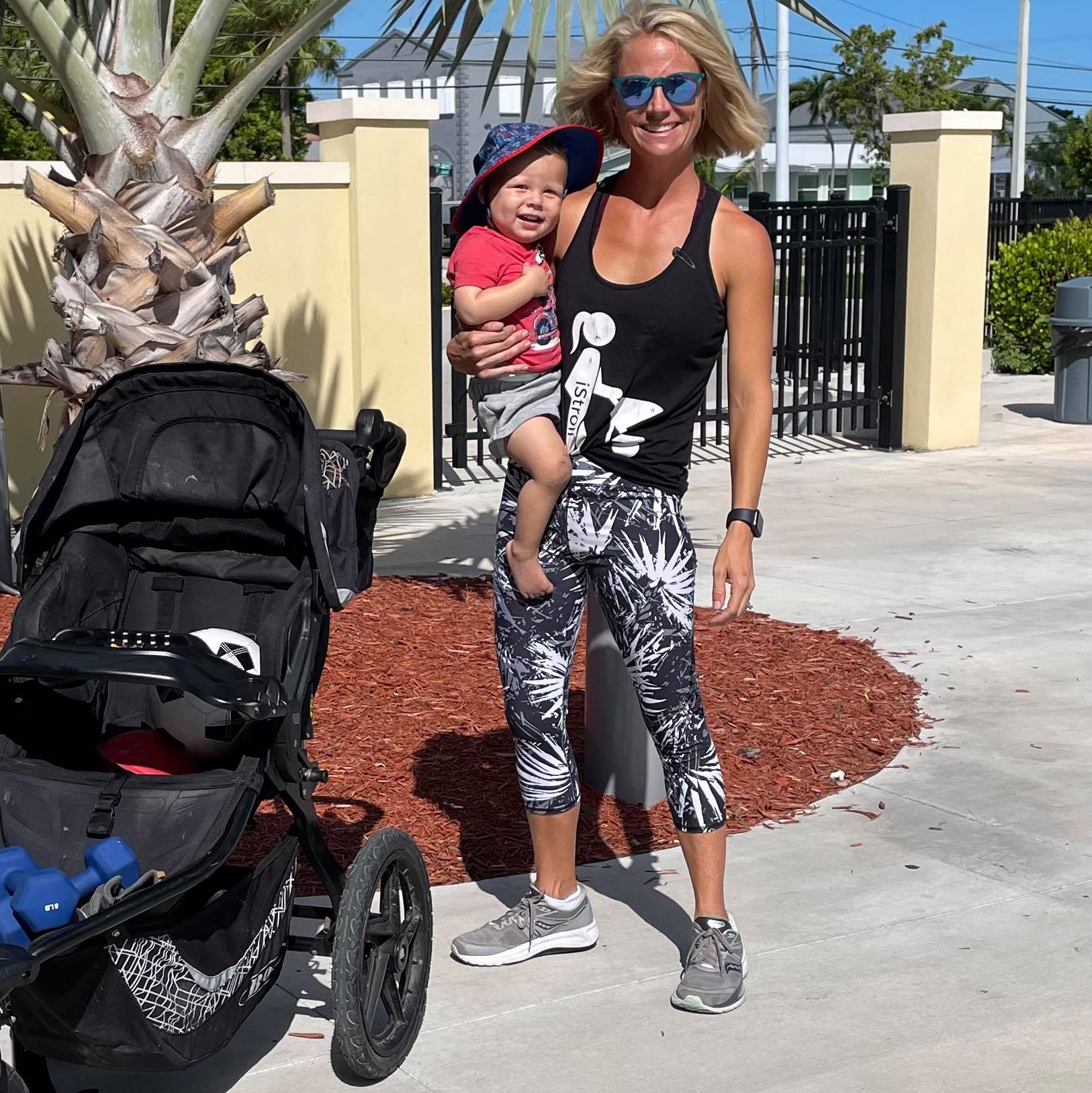 Originally from St. Louis, Anna has lived in Key West for over 12 years. She took over as iStroll, Key West owner in the summer of 2018. Anna attended her first iStroll class when her, now 6-year-old daughter, Madeline, was just 4-months-old. Nowadays, you can find her 2-year-old son, Eddie, in tow with her for every class, while Maddie still enjoys coming to iStroll on Saturdays with the other "big kids" who used to be the iStroll "little kids". Prior to becoming a stay-at-home mom and an iStroll owner, Anna was an elementary teacher. Fitness instruction was a natural transition considering her background in teaching coupled with her love of fitness.
For Anna, iStroll has made being a mom down in Key West exponentially more rewarding. Anna says "It has been a great way to meet my mom friends. I have meet some of my best friends through iStroll. I am surrounded by a group of amazing women. It has also been the perfect play group for both of my children. Not to mention, I'm in the best shape of my life. Key West is the perfect spot for an outdoor workout class. It can be the middle of February and we are able to be active outdoors while the kids run around and get fresh air!"
Anna is currently certified as an AFAA Group Instructor and holds her CPR/AED certification through the American Red Cross. She also has completed continuing education courses in prenatal fitness, group resistance training, and cardiorespiratory training for fitness.