Monthly
$45
Unlimited classes for the whole family
Ten Classes
$65
Expires in 6 months
Five Classes
$37
Expires in 2 months
Single Class
$8
Expires in 2 weeks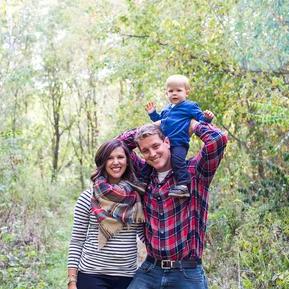 Megan's love for fitness started after college when a friend introduced her to group fitness classes at a local gym. She was immediately hooked. The camaraderie, encouragement and support that group fitness classes provided were a perfect complement to a great workout. Megan enjoyed participating in all different types of classes offered, and had hoped to teach herself someday.
After giving birth to her son, Levi, Megan had a difficult time finding a way to incorporate her love of group fitness classes with her new role as a SAHM and feeling isolated. Thankfully, another friend currently living in Macon, GA introduced her to iStroll and it did not take long to realize this was something that was needed in the Bowling Green community. iStroll Bowling Green was born.
Megan is married to her husband Miles, and has two boys, Levi and Connor. She is an ACE certified Group Fitness Instructor and CPR/AED certified through the American Heart Association. Megan is also currently working through the Postnatal Fitness Specialist program and will be offering special classes and one-on-one sessions for moms to return to exercise safely after pregnancy.
She has passion for helping moms find support, motivation and most importantly fun in exercise. She is excited to meet fellow Bowling Green parents (and their kiddos!) who are ready to challenge themselves and build friendships along the way. Come join us!