Monthly
$40
Unlimited classes for the whole family
Ten Classes
$50
Expires in 6 months
Five Classes
$30
Expires in 2 months
Single Class
$7
Expires in 2 weeks
Bernstein Park: 6751 5th St, Stock Island, FL
Bernstein Park: 6751 5th St, Stock Island, FL
Bernstein Park: 6751 5th St, Stock Island, FL
Bernstein Park: 6751 5th St, Stock Island, FL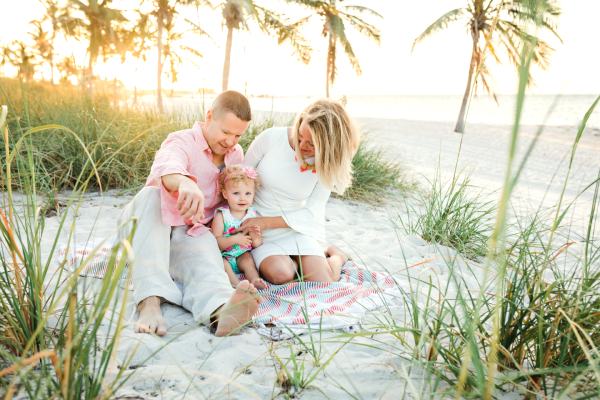 Originally from St. Louis, Anna has lived in Key West for over 7 years now. Before moving to Key West, she met her husband, Tim, who played rugby on the same team as with her brother-in-law. Almost immediately after getting married, Tim and Anna packed up and moved down to Key West. 5 years later, their beautiful daughter Madeline was born. Before making the decision to stay at home with her daughter, Anna was was an elementary school teacher for the local military charter school in Key West. Anna was an assistant instructor for iStroll, Key West for over a year before taking over as owner in the summer of 2018.
Anna became passionate about running and exercise after graduating college. When she first started working out, running a half mile without stopping was an epic challenge for her. She kept at it and started training for long distance races, including numerous half marathons and one full marathon. To help build strength and endurance for runs, Anna begin to take a variety of strength and cardio fitness classes.
Spinning became one of her favorites and she even decided to become a certified spinning instructor. Anna appreciates the accountability that a group fitness class can offer for its participants. Naturally, iStroll was the perfect fit for her after she had her baby. Her daughter was just four months when Anna tried her first iStroll class. For Anna, iStroll became so much more than just a good workout, it was also where she found her mom tribe, her friends.
Anna thinks the best part of being a mom in Key West is being able to participate in outside activities all year round. She says, "It's the perfect spot for an iStroll class! In the middle of February, we are able to get an outside workout in while the kids play and get fresh air! Our iStroll moms are so supportive of each other down here. Mom life doesn't get much better than iStolling on this little island!". Anna is currently certified as an AFAA Group Instructor and holds her CPR/AED certification through the American Red Cross.