Unlimited classes for the
whole family
New to iStroll?
Get your first class on us!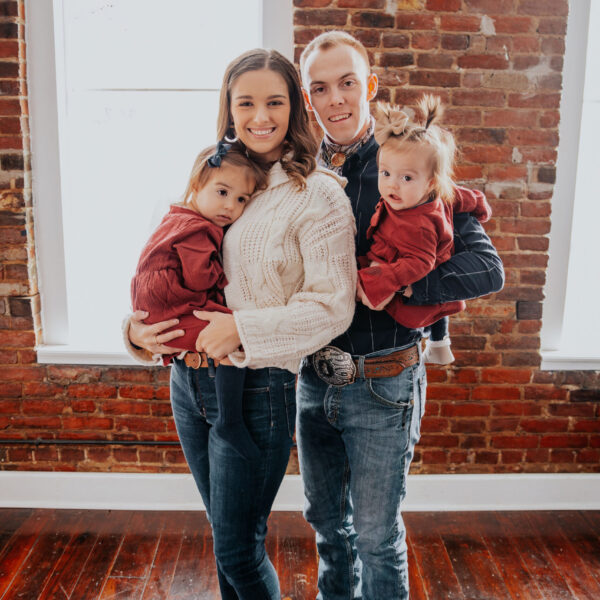 Hello, iStroll SoIN! I'm Ivy, the new owner of this amazing and welcoming organization! I am so excited to see what the future of iStroll SoIN has in store for all of us and to bring it to its full potential. iStroll is all about bringing together fitness and a community of parents to create this awesome supportive dynamic we can all thrive within! I hope I can facilitate that for us and be the support you need, whether that is for your fitness goals or in your everyday lives. I am a mother of two beautiful girls (3 &1) and the wife of a Marine. We moved back to the area for my husband to recruit out of Clarksville, but I couldn't be more excited to be back near where I was born and raised (Southern Illinois). I have a Bachelors in Exercise Science from Franklin University and am very excited to be able to use that knowledge to really grow this program!
Before moving here in 2022 we lived on Camp Lejeune out in North Carolina. Although I miss the beach, the Midwest will always hold a special place in my heart. While living there I was able to play on a spouse kickball league and got back into fitness and really found my tribe of moms. It has been hard to get back into the gym or really working out at all since my youngest was born, and that's when I found out about iStroll! Finding community can be hard for parents, especially if you're new to the area or in a different walk of life than your other friends, which makes this the perfect opportunity for you! I am excited to develop iStroll SoIN more and create a motherhood tribe we can all be a part of and thrive in!
I want this community to get back up and running with the idea that motherhood really does take a village even if our village looks different than we thought it would.
Please come try us out!
I am CPR/AED certified by the American Red Cross.