Unlimited classes for the
whole family
Tampa, FL
We meet Monday, Wednesday, and Friday at 9:30! Check our social media for updates or changes.
Monday 9:30 at Anderson Park
802 S Rome Ave, Tampa, FL 33606

Wednesday 9:30 AM at Ballast Point Park

5300 Interbay Blvd, Tampa, FL 33611
Friday 9:30 AM at Ballast Point Park

5300 Interbay Blvd, Tampa, FL 33611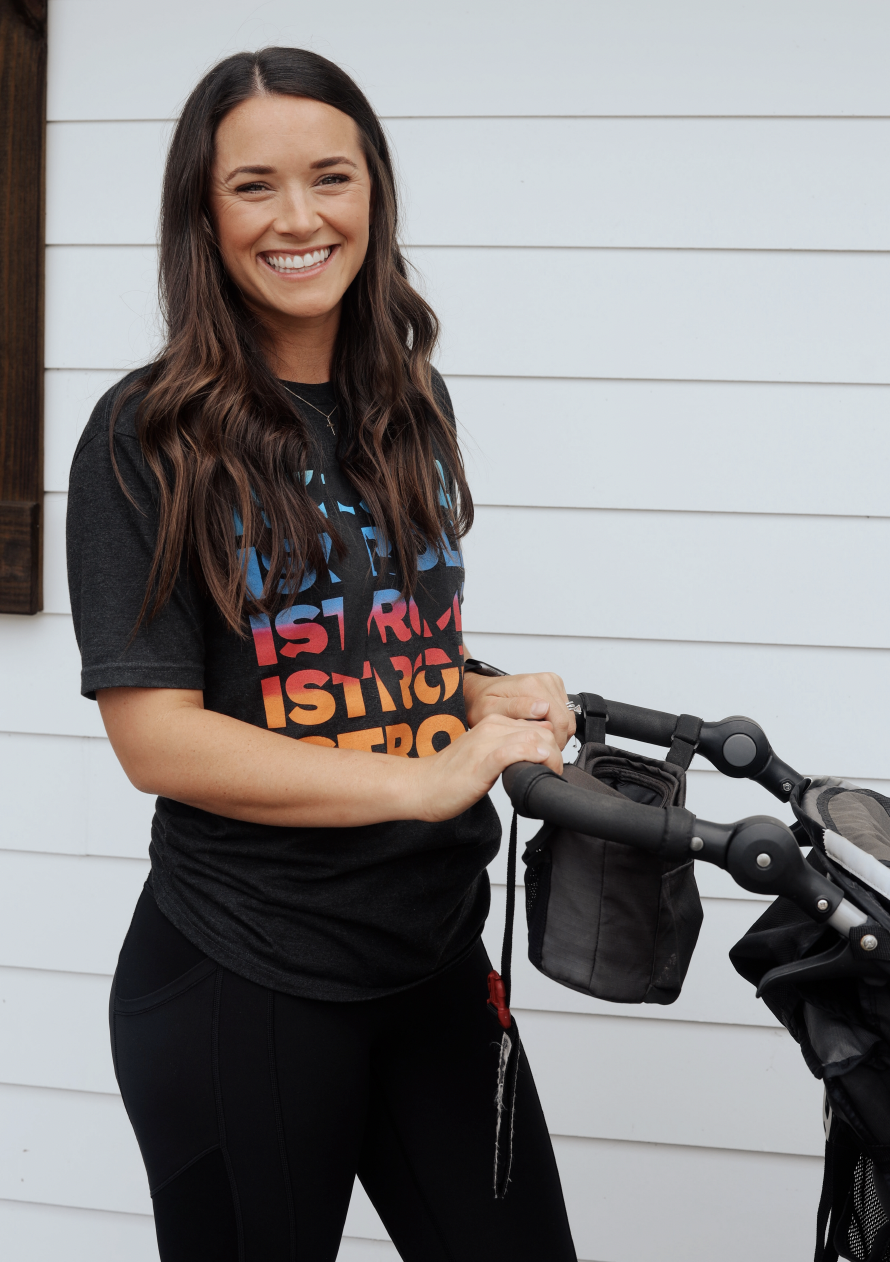 Hi I'm Caroline – owner of iStroll Tampa, mama to a one year old, and a military spouse! I was born and raised in South Tampa and am so happy to be back.
I found iStroll at Fort Riley and it completely changed the game for me. Since becoming a mom, I struggled to find time to workout consistently. I had tried workout classes with childcare and working out at home, but nothing seemed to work for us. Once we found iStroll it felt like finally we found a place where we both could benefit and thrive. It's the perfect playgroup for my son and a great workout and community for me. We both have benefitted so much and I am excited to bring this community to Tampa again!
As a registered nurse, I know the benefits of taking care of our body and health. As a mom, I know we are notorious for putting ourselves last and everyone else first. Let's take an hour and put ourselves first while the kiddos have fun! All fitness levels are welcome to class and I can't wait to see you there!